Dealing with Death and Tragedy Thru Jesus Christ My Savior Testimony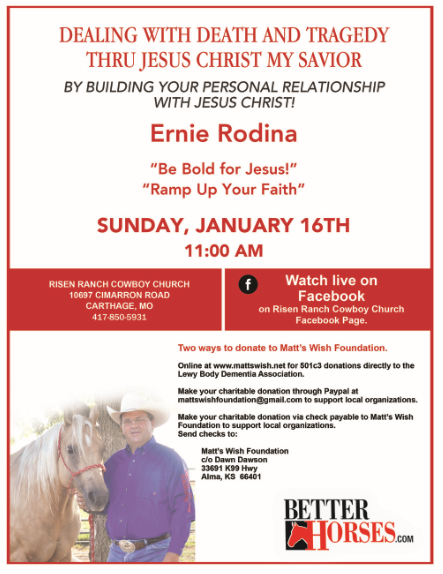 Join us for a special testimony..
Dealing with Death and Tragedy Thru Jesus Christ My Savior Testimony
January 16th, 11:00am
Risen Ranch Cowboy Church
10697 Cimarron Road
Carthage, Mo
Attend in Person or hear it via the Facebook Live on the Risen Ranch Cowboy Church Facebook page.
Contact: (417)850-5931
Submit your events to our calendar. Just click and fill out the form below and be sure to include the event title, date, location, details, and your contact info. Our staff will be glad to add it as quickly as possible. Once you have sent us the info you should receive a confirmation email from us. If not PLEASE give us a ring!