Horse Owner Workshop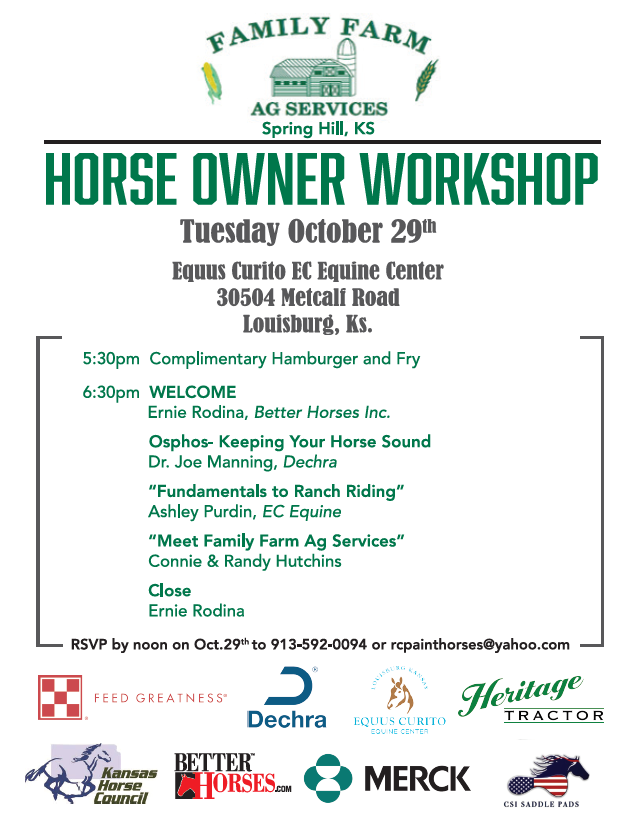 Equine Education Event 
Hosted by Family Farm Ag Center, Springhill, Ks.
Date: Tuesday, October 29th at 6:00pm
Location: Equus Curito Equine Center 
Sarah Leonhard from Purina will be covering Gastric Health and our friends from Dechra will be covering a great product called Osphos to treat navicular.  To RSVP call Connie at Family Farm Ag Center at 913-592-0094
RSVP by Oct 29th!
Submit your events to our calendar. Just click and fill out the form below and be sure to include the event title, date, location, details, and your contact info. Our staff will be glad to add it as quickly as possible. Once you have sent us the info you should receive a confirmation email from us. If not PLEASE give us a ring!