"From Mortality To Eternity" A Lifetime Journey of a Feed Salesman – Ernie Rodina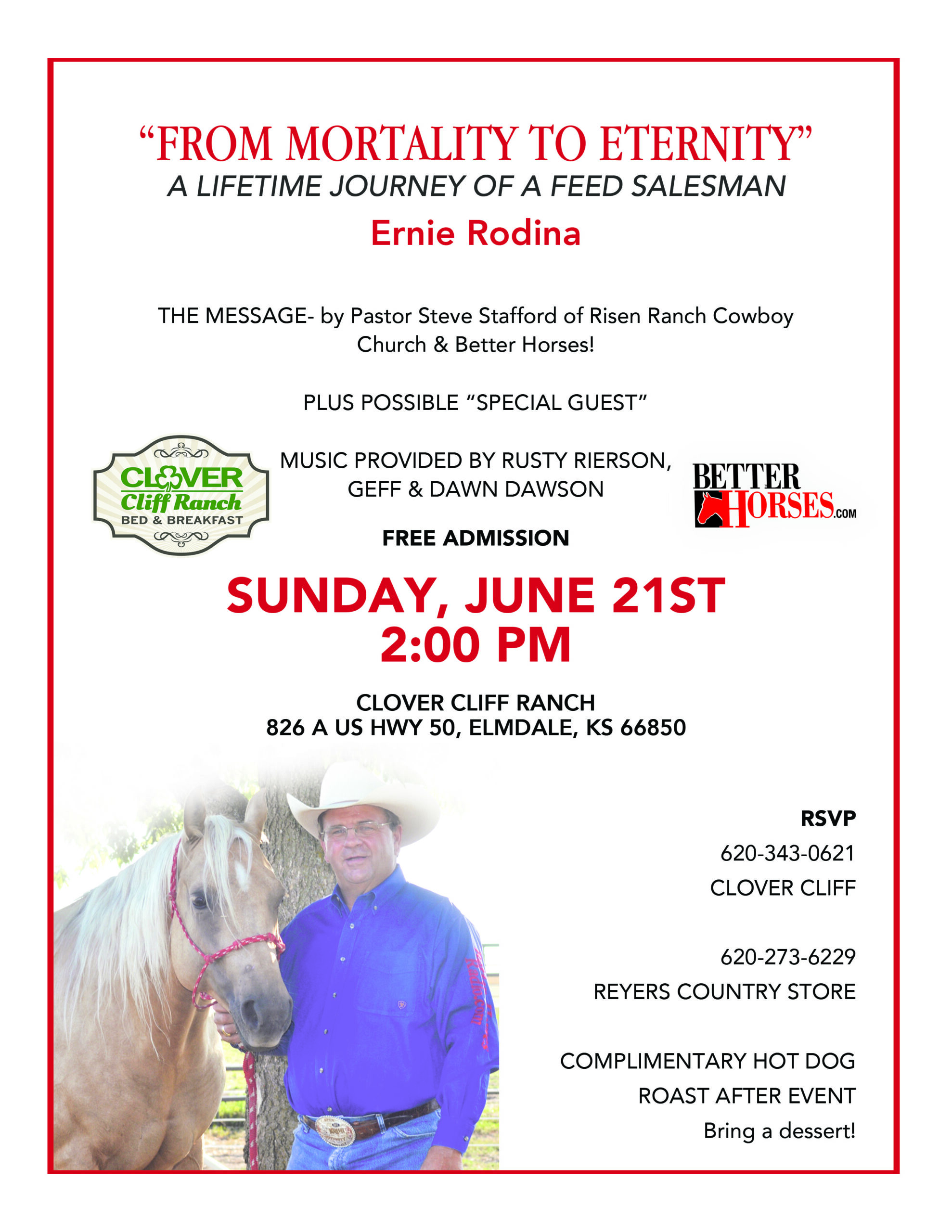 "From Mortality To Eternity" A Lifetime Journey of a Feed Salesman
Ernie Rodina
Please join us for this special event. Message by Steve Stafford plus possible 'Special Guest' and Music to be provided by Rusty Rierson, Geff & Dawn Dawson.
Date:    Sunday June 21st at 2:00 PM
Location:
Clover Cliff Ranch
826 A US HWY 50
Elmdale KS 66850
FREE ADMISSION
RSVP:
Clover Cliff 620-343-0621
Reyers Country Store 620-273-6229
Submit your events to our calendar. Just click and fill out the form below and be sure to include the event title, date, location, details, and your contact info. Our staff will be glad to add it as quickly as possible. Once you have sent us the info you should receive a confirmation email from us. If not PLEASE give us a ring!