'Reining the Wright Way' Clinic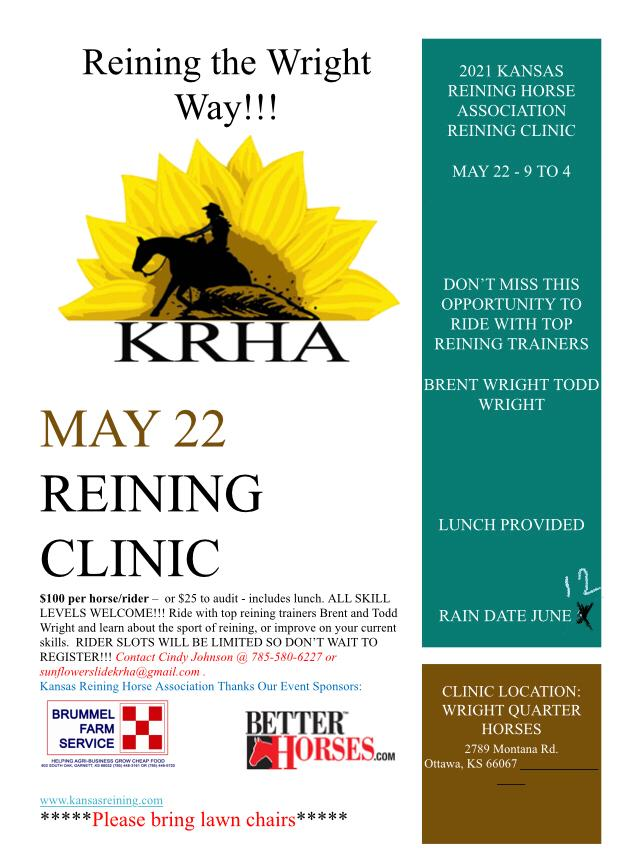 Reining the Wright Way!
KRHA
Reining Clinic
May 22nd, 2021
Location: Wright Quarter Horses, 2789 Montana Road, Ottawa Ks. 66067
$100 per horse/rider
$25 Audit Fee
Contact: Cindy Johnson @ 785-580-6227 or sunflowerslidekrha@gmail.com
Submit your events to our calendar. Just click and fill out the form below and be sure to include the event title, date, location, details, and your contact info. Our staff will be glad to add it as quickly as possible. Once you have sent us the info you should receive a confirmation email from us. If not PLEASE give us a ring!