Brummel Farm Service Winter Equine Meeting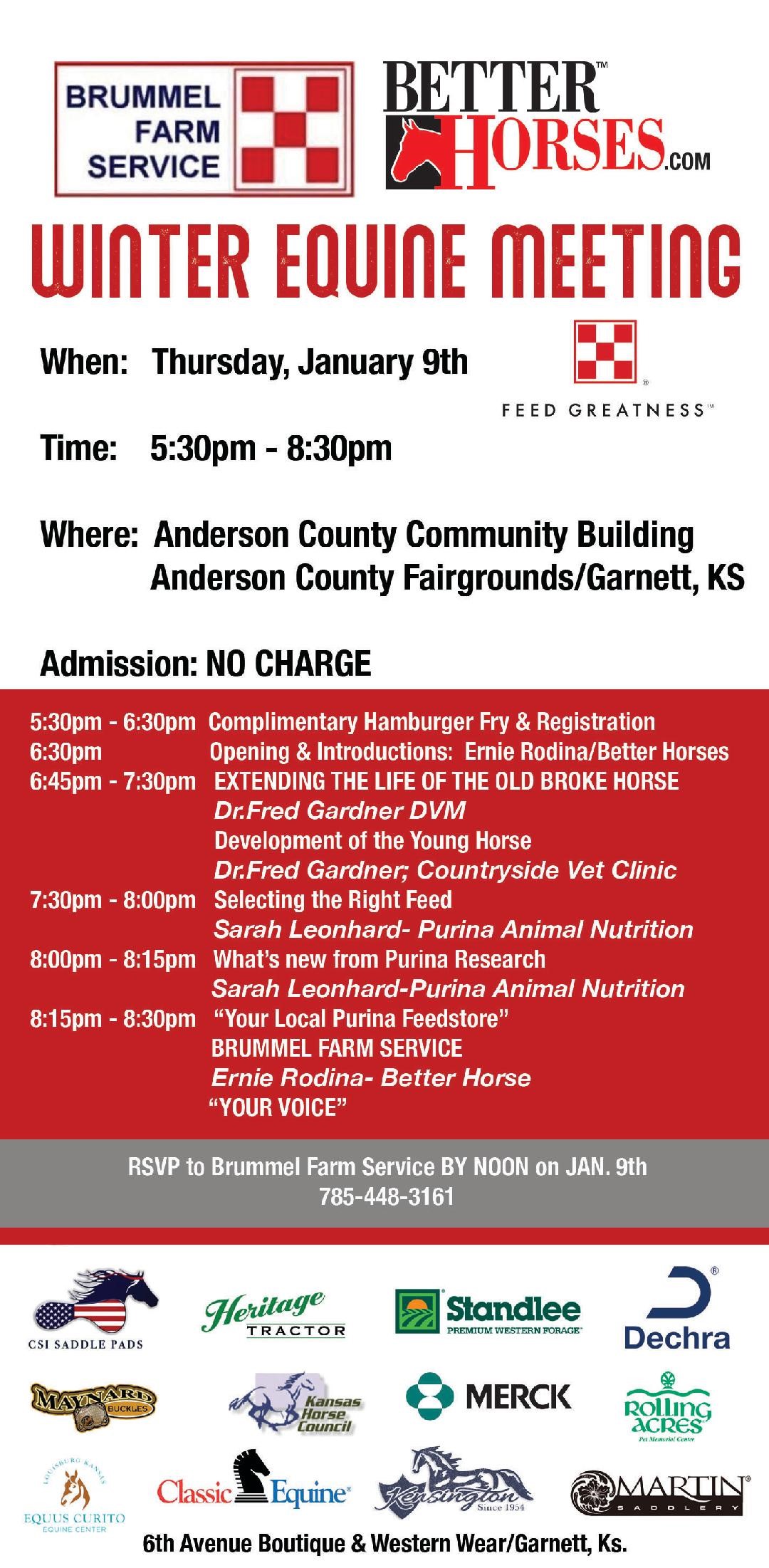 Brummel Farm Service Winter Equine Meeting
When: Thursday, January 9th, 2020
Time: 5:30- 8:30pm
Location: Anderson County Community Building, Anderson County Building Fairgrounds, Garnett, KS

RSVP: To Brummel Farm Service by NOON on Jan 9th – (785)448-3161.
Submit your events to our calendar. Just click and fill out the form below and be sure to include the event title, date, location, details, and your contact info. Our staff will be glad to add it as quickly as possible. Once you have sent us the info you should receive a confirmation email from us. If not PLEASE give us a ring!